Our Flower & Gift Shop
Shop Now
Our Staff
Our staff's commitment to you

Our staff is committed to providing support, compassion, information, and direction as needed to all members of our community, their families, and friends who are dealing with loss and grief.
Blackwell Memorial Home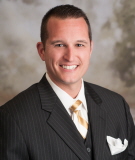 Kevin R. Latham
Funeral Director, Manager, NJ Lic 4625 / PA Lic 000714
krlatham.blackwell@gmail.com
Kevin is a licensed funeral director in both New Jersey and Pennsylvania. He is active with the Hopewell Twp./Boro and Pennington communities. Kevin is a member of the Pennington Business and Professionals Association (PBPA), Hopewell Business Association (HBA, until its closing), Mercer County Funeral Directors Association (past President), New Jersey State Funeral Directors Association, National Funeral Directors Association, Funeral Ethics Organization, American Society of Embalmers, is a Trustee of the New Jersey Funeral Service Education Corp, (current Treasurer) and board member and head of grounds at Sunnybrae Little League. Kevin received his mortuary education with Mercer County Community College. He has a wide varying experience in the funeral business, working in both family owned and corporate settings. Kevin is a former investigator with the Mercer County Medical Examiner's Office (until its closing March 2017). Kevin also coaches his children's baseball and soccer teams.
Daniel R. Latham
Funeral Director, NJ Lic. # 4832
Daniel R. Latham is a licensed funeral director in the State of New Jersey (NJ License #4832). Dan received his mortuary science degree from Mercer County Community College. He is a United States Navy SEAL veteran. Dan is currently employeed with the West Windsor Police Department and is a physical training instructor at the Mercer County Police academy. He also coaches his son's baseball team.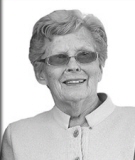 Betty Blackwell Davis
Consultant
Betty attended college in Vermont . She married John E. Davis of Rochester, NY in 1950. "Betty" and "Jack" both attended mortuary school in New York. Jack received his Mortuary License in 1956 and Betty in 1957. Jack and Betty operated the family business together until his passing in 1983. Since that time Betty has carried on the family tradition, serving Pennington and Hopewell Valley with dignity and compassion. Betty is a member of the Pennington Methodist Church, Pennington Bussiness and Professionals Association, Pennington Grange, Mercer County Funeral Director Association and the New Jersey State Funeral Directors Association. Betty is a lifelong resident of Pennington and has been providing caring funeral services for the Hopewell/Pennington area for many years.